Table of Contents:
Choosing a Game of Chance: Is it all Just About the Odds?
Roulette
Blackjack
Craps
The Worst Odds
Slots
Are You Eligible for Affordable Gambling?
Choosing a Game of Chance: Is it all Just About the Odds?
So, you have just firmly decided to try gambling, and the next step is obvious — finding some great games to play, of course. That is a complex equation involving a lot of variables, and your temperament, likes and dislikes are among them, so it is hard to advise you something specific without knowing you in person. Instead, let us consider a few general approaches that might prove helpful to everybody.
If you do not fancy losing money and your primary objective is to win as quickly and as many as possible, then you need to know how to find games that are most likely to pay off. Starting with classic online casino games might also help you familiarise yourself with gambling in general.
Table games present much better odds when compared to online slots. Still, be ready to learn a lot, because these games have rules that are pretty difficult to remember and require some skills to bet wisely.
Let us go through a short list of typical casino games you can expect to come across at any gambling house.
Roulette
Roulette is plain and famous for paying out well. The whole process of this hugely romanticised game can be explained in just three sentences (with a good portion of simplification):
A punter bets on their favoured/lucky or any other number or colour
The dealer spins the wheel
The bettor receives their prize if the chosen number/colour wins
Betting on only Reds or Blacks gives a fair 50% chance of returning home with a pile of dollars. If you choose red and your stake wins, your bet is doubled.
The game itself is simple in general, but there is a rule you must be aware of: your bet loses if the ball falls onto the infamous Zero sign (of course, if this number wasn't your initial choice). If you feel lucky enough, you can play only one number. This will reduce your winning chances, but it will also pay out as big as 36 to 1 if you win.
Blackjack
Blackjack gives the greatest odds of winning, and a fruitful house edge of only about 1 per cent is offered at most casinos. Another advantage is that the dealer is the only one you are playing against here. So you do not need to compete against hardcore champions.
After all, many gamblers think that blackjack is not as complicated as it seems at first sight. You are simply looking for a number that beats the number of the dealer without going over 21. If you are a newcomer, just like with most other games, your best initial strategy is to observe.
However, the situation is quite different with poker, even though these two games are often compared. If one wishes to play poker, they'd better practice with pals first before having strangers as opponents. The competition can be fierce at this game.

Craps
After you get bored with blackjack, we suggest that you try out craps. The game is believed to have the second-best odds. The greenish craps table may look a bit enigmatic for a beginner with all those mysterious drawings on it.
However, the game rules are simple to understand on the go, and chances to gain a huge sum of money are high, so craps is definitely a game worthy of trying out. After all, you just need to predict what numbers there will be once the dice stop rolling.
Note that an online casino, just like a land-based one, may include game variations with real dealers. In this case, it is called a live casino.
The Worst Odds
The poorest odds are typically associated with such well-liked game types as:
Any slot machine
The Wheel of Fortune.
In both cases, the house edge equals 10 per cent, or it can be even higher.
Although it is kind of hard to win at slots, they still attract people because of some significant advantages.

Slots
The primary reason why people play slots is that one can enjoy straightforward and relaxing gameplay without suffering from overcomplicated rules that are often boring. Slot games are also popular with those preferring online gaming rather than real casinos. 
If you feel like playing gambling machines, you should know a couple of little secrets:
The more money one bets, the better the chances
Cheaper slots traditionally have lower odds than more expensive ones
So, ok, you get it, but how do you understand which slot is a better option? Well, casino players use the term called volatility. The volatility slots have is a measure that tells how often a gambler can get a combo, how much they might win, and the general level of risk.
Volatility helps understand how much it is possible to win or lose by spinning the reels of a slot machine, which, in turn, helps choose slots that are more beneficial for the player. A highly volatile slot offers a lower win frequency than the one with low volatility.
For this reason, the latter also has smaller jackpots. The former will be your best option if you want to see a tremendous progressive jackpot.
And don't forget to look for free spins, as they will help you understand a slot machine better at no cost.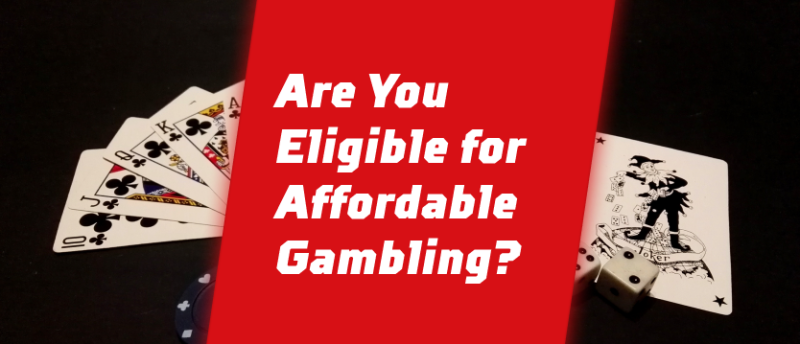 Are You Eligible for Affordable Gambling?
As you may see, it is not that difficult to start gambling. You just need a bit of luck, knowledge, and some money to spend responsibly. Thankfully we at Leon are happy to entertain you with the best games of all types.
We offer you the best odds and one of the lowest house edge rates you can find. So
sign up
today to increase your winning chances even more with a generous welcome bonus!