Table of Contents:
Transition of Slot Machines to Online
Why Online Slots are So Popular Today
Huge Variety
Casino Promotions
Easy to Play
High Payout Percentage
Summary
Transition of Slot Machines to Online
Today, the Internet is an integral part of everyone's life. However, in the early days of the World Wide Web, there was no technology to support dynamic content, which hindered the transfer of physical machines to the online environment. Though the first online casinos started in 1994, they offered downloadable platforms, with RNG-based blackjack being the first casino game to hit the web.
Online slots were introduced back in 1996, and their player base has since grown tremendously. Of course, this wouldn't have been possible without Adobe Flash, a special technology that used to be the leading provider of many solutions for multimedia data presentation.
For years, players could only enjoy online slots via desktop devices. However, thanks to the popularity of HTML5, many game studios have started adapting their games for mobile devices.
Thanks to the modern capabilities of the Internet, online casinos offer games via Instant Play and mobile platforms, so you can enjoy playing your favourite titles right on the go. According to experts, mobile compatibility has become one of the key factors why online real money slot games are so popular today.
Why Online Slots are So Popular Today
Online slots offer even more fun than their physical counterparts. They have a high entertainment value, impress with their wizard visuals and generous bonuses, have a lower house edge, and still let you win real money.
What's more, their support for mobile technology has made them more accessible than ever before. However, there are a few more reasons why online slots are still so popular today, so let's go through them.
Huge Variety
Slots are diverse. While some players prefer old-fashioned fruit slot machines that look and feel like the Liberty Bell, others choose only modern titles with innovative game engines and payout structures.
The good news is that iGaming websites can cater to the needs of any type of gambler. Being essentially ever-updating game catalogues, online casinos offer a wide range of slot machines varying in the following features:
Return to Player (RTP). In any casino game, the house advantage determines your chance of winning. As for RTP, it's the inverse of house advantage.
That means, knowing the RTP value, you can determine the casino advantage by the formula: A = 100% − RTP. Therefore, it's easy to guess that the higher the RTP rate, the higher your odds of winning.
Volatility level. This value indicates how often you will win and how much prize money you can expect to grab.
Thus, low-volatility slots are ideal for low rollers, as they pay out frequently (however, the prize sizes are not impressive). As for the high-volatility counterparts, they can reward you for your patience.
Bonus features. From special symbols like Wilds and Scatters, "Gamble" and "Free Spins" rounds to thoughtful bonus mini-games, online slots offer plenty of extras and unexpected twists to enhance your gambling experience.
When it comes to Jackpot slots, they are the most popular option because they offer large cash prizes. There are two main types of jackpots — progressive jackpots and fixed ones. With rewards increasing in size in front of your eyes, progressive slots have the potential to pay out millions of dollars, making them one of the hottest games at online casinos.
In addition, modern online slots offer a variety of themes with exciting storylines unfolding on their reels. As entertainment value has become an increasingly important criterion, many recent slot releases boast a gameplay experience that matches what AAA PC games offer.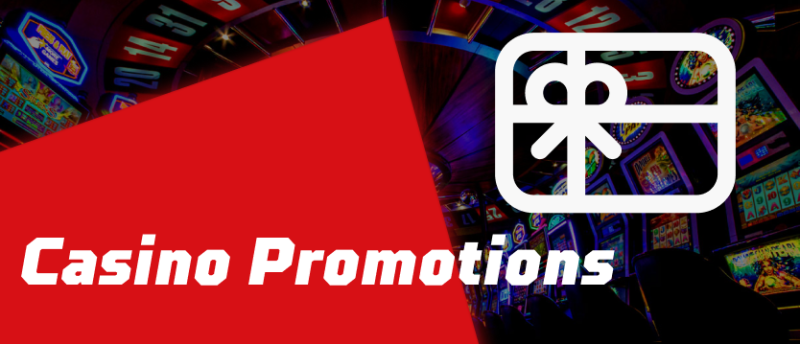 Casino Promotions
Many websites reward their new and regular players with bonuses reserved for particular casino slots. So, by getting a pack of Free Spins, you'll be able to play a few rounds without spending your money. In addition, generous bonuses offered on many slots will keep both new and experienced players interested in these titles.
Easy to Play
There are truly many slots casinos have to offer, and many of those use simple game rules, so you should be able to get to grips with them quickly.
In most cases, when playing slots, all you have to do is choose the bet amount and click the Spin button to play a gaming round. Thanks to the Autoplay feature that the most played slots have, you can simply sit back and enjoy the action.
High Payout Percentage
Although all slots vary in terms of their RTP value, many of them have a reasonably high payout percentage. Thanks to this feature and the fact that slots don't require any special knowledge and skills to play them, they are perfect for almost any gambling enthusiast.
Summary
While traditional slots have been very appealing, their online counterparts have surpassed them in this regard with better accessibility, mobile compatibility, higher winning odds, and various casino rewards.
Although the concept is straightforward, numerous gaming studios are coming up with new ways to improve the overall gaming experience and thus attract more players. And Leon is undoubtedly the best place to experience the most popular slots and receive the biggest payouts!