Table of Contents:
1. Make Friends With Maths
2. Play At Your Best
3. Don't Cheat
4. Always Stick to Your Bankroll
5. Know Your Game
6. Use Bonuses Wisely
7. Choose Legalised Gambling
8. Practice
9. Control Your Emotions
10. Interact With Successful Players
1. Make Friends With Maths
You must understand what you're dealing with, so being able to calculate your next move and know exactly your chances of winning is your most important task. You have to know exactly what your best bet is, which roulette you have chosen or what the dealer's odds of collecting blackjack are.
Otherwise, your game will be all about mindless button-pushing or a stupid attempt to get three cards on the turn to a flush royal, and that's definitely not going to make you a good player.
2. Play At Your Best
Most gambling establishments are made to attract as many players as possible and get them to play for as long as possible. As a result, your brain gets used to the game, loses concentration, and becomes less sensitive to mistakes. 
You can also fall into irrational excitement, which is terrible for your deposited funds. That is why it is so important to take a break from the casino once in a while.
If you start to feel tired or want to continue an obviously unlucky game, then it's time to take a break and think about what's going wrong. Ideally, you should decide in advance how much time you can spend gambling and set a timer to remind you to take some time for the sake of resting or end your session.
You should also avoid using stimulants and alcohol. All these things will affect your concentration and mentality one way or another, and those factors are the ones that affect your mood and your winnings.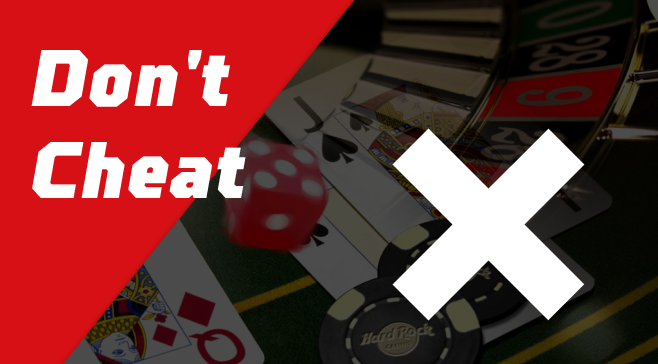 3. Don't Cheat
If you decide to destroy your reputation, self-respect, and your hobby, you may try cheating. Sooner or later you will get caught, your funds will be confiscated and you will feel miserable and pathetic. If you are not a criminal, who only earns pennies for living by cheating, don't even think about trying to do so.
Losses often come with negative emotions, but you shouldn't hold a grudge against the establishment and try to take revenge on it. This is foolish, and you will never get any benefit from your actions.
4. Always Stick to Your Bankroll
Your bankroll means the money you can afford to lose and not be bothered by it. In other words, it's your working tool that you can screw up and replace with a new one.
It should be clear that money for your food or rent is not included in your bankroll. So set your bankroll, and play with the stakes it can handle over a long time.
This is a fundamental principle of gambling, and not following it can lead your financial life to a total ruin. You have heard many times about people who have become homeless because of gambling, and they obviously didn't plan such a fate for themselves. So, always stick to your bankroll and your predetermined betting amount.
5. Know Your Game
Don't play many games simultaneously, and always remember your main game's payouts, rules, nuances, and other details. Learn the rules, and read professional articles and players' tips from the forums.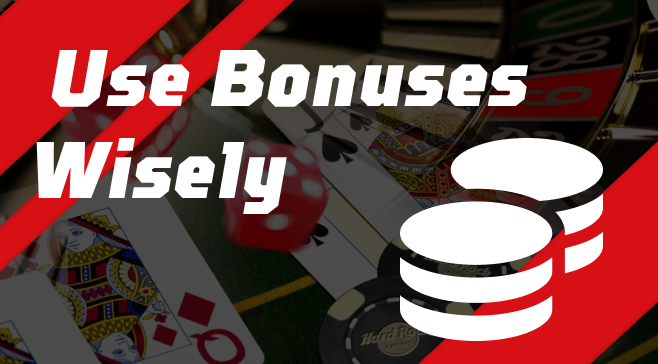 6. Use Bonuses Wisely
You must always know why you are taking the bonus, how much it will bring you, when you will withdraw it and what risks you take by doing so. Remember, bonuses are not casino gifts, they are just a way to increase your bankroll and it is up to you to decide whether you will profit from such a promotion or it's just yet another way to capitalise on you.
7. Choose Legalised Gambling
Reliability and safety are essential to your enjoyment of the game. You can't seriously gamble, if you're not even sure whether you can withdraw your money or your slots are correctly configured.
Nowadays, the choice of online and offline gambling venues is huge, but not all of them can boast of decency and quality. Therefore, you should only choose gambling institutions that you can be confident in and that have a high level of safety and honesty.
8. Practice
Most games include their demo version, which is extremely useful if you are to play a title for the first time.
Before you start playing a game for real, it's a good idea to switch to the demo version, familiarise yourself with the game and practice for a while with virtual coins. This will help you to get to know the game better, learn all of its features, and understand how to make profitable bets.
9. Control Your Emotions
If you want to make the most out of your gambling experience and still be able to keep and maximise your money, it is absolutely vital for you to constantly develop your self-discipline.
A winning streak can make you feel cocky and motivate you to raise your bets or play much riskier. However, experienced gamblers know that this feeling is the biggest danger for the gambling enthusiast, which often leaves them with a zero on their balance.
10. Interact With Successful Players
Players love to complain and whine about failures. Unfortunately, this usually means they have got into problem gambling, and it's their own fault.
Never speak with such whiners and seek out successful players who are confident in their skills and luck. They can certainly help you mentally and teach you something new or valuable.
These 10 principles cannot be applied immediately, but if you keep them in mind and apply them to your game, you will be amazed by your results eventually.