Table of Contents:
The Top 15 Secret Stratagems Casinos Don't Want to Be Publicly Revealed
1. Slots Are not That Generous as They Seem
2. Not All Games There Offer Equally Good Chances
3. Some Table Games Are Better Than Others
4. The Product Placement of Slots Aims to Outwit You
5. Every Casino Wants You to Lose Your Time Sense
6. Different Slots, Different Pay Outs
7. If You Win Too Big and Too Often, They Will Notice
8. Poker Rooms Are Rarely Overseen
9. Jackpots Are Oftentimes Shared Among Many Operators
10. Chips Are Intended for Making You Bet More
11. Sounds and Visual Effects Are Designed to Keep You Awake
12. Multi-Line Slots Are Made to Show Losses as Wins
13. Teasing You With Incentives Only to Let You Lose More
14. "Hot" Slots Actually Do not Exist
15. Games Advertising Progressive Jackpots Pay Out Less
Closing Words
The Top 15 Secret Stratagems Casinos Don't Want to Be Publicly Revealed
When players don their best glad rags and head to a nearby casino, they expectedly fancy winning a fortune. Unfortunately, this innocent natural desire is an omen of an upcoming financial catastrophe for many. Many hidden things work against visitors there, and if you want to avoid reckless spending as well as ensure the best chances to score gains, you must be aware of them all.
1. Slots Are not That Generous as They Seem
The very first things you can see when you enter a casino are most likely multiple slot machines. They are persuading you to start gambling right off. Their simplicity attracts novices, which is probably why the play is so random that a punter's chance of winning even a penny is extremely small.
2. Not All Games There Offer Equally Good Chances
Most visitors love slots because they are visually attractive and fun, they do not require to spend much at a time, and nobody has to think a lot, if at all. If you want to win big, you should get past them and proceed to the tables. The lowest house edge of all known casino games is granted by:
They are also easy to learn and fun to play.
3. Some Table Games Are Better Than Others
Of course, not all table games are equal, and among them, there are some exceptions like:
Three-card poker
Let it Ride
Caribbean Stud
All of these games have the highest house advantage ratios. People like these table games simply because of their bigger payouts, up to 300-to-1. Do not let these throes fancy numbers deceive you, though a player is likely to lose a lot more than they might possibly win there.
4. The Product Placement of Slots Aims to Outwit You
Any casino floor plan has some areas where traffic is the liveliest. These particular zones are the perfect traps for not well-informed, casual guests because there, you will only meet premium games offering lower RTPs and volatilities. Such places are often:
The halls near the entrance
Paths from the casino to in-house hotels
Malls or bars
Do not let them catch you off-guard!
5. Every Casino Wants You to Lose Your Time Sense
From a gambling house's point of view, an ideal gambler is a person who plays endlessly — the longer you keep playing slots, the more you spend. So it is no wonder you will hardly see a window or a clock inside. Interiors are designed to be as dark as possible to prevent a punter from seeing anything that shows time.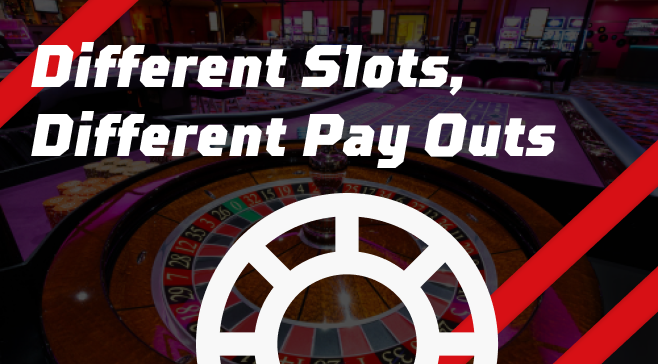 6. Different Slots, Different Pay Outs
Newbies will highly likely be baffled by discovering that they, for example, win every hundredth spin in a particular slot, but their total winnings would not be that impressive. This is because software, which modern equipment is actually all about, is programmed to give off a preset winning chance. If you are interested in bigger payouts, look for something with an average RTP and high variance, such type often has tremendous jackpots and max betting options as well.
7. If You Win Too Big and Too Often, They Will Notice
Your gains, being too striking and frequent, will draw the attention of security, who will then check you for cheating. Many gambling houses do not allow card counting and if they find signs of this, they will add you to a database of unwanted visitors. They, of course, never harass winners because people should sometimes win some money, for otherwise, nobody would want to play.
8. Poker Rooms Are Rarely Overseen
Since poker fans compete against one another, not against the house, a casino does not put much money at risk. It is all up to players since they pay attention to swindles better than anybody else does. For this very reason, security staffers do not care about watching over poker rooms closely.
9. Jackpots Are Oftentimes Shared Among Many Operators
Progressive jackpots that can often reach a million-dollar value are always distributed over hundreds of casinos. The more people deal with specific slots, the bigger the jackpot will be. This mega-money is gradually collected from thousands of sites across the country, and online casinos are no exception. 
10. Chips Are Intended for Making You Bet More
Chips are not perceived as real bills or coins, which makes them perfect for placing bets. A gambler stakes more when they are less aware of how much has already been spent.
In major places, especially those in Las Vegas, chips have special RFIDs, which are embedded inside for the purpose of security. Such RFID allows not only tracking, but also deactivating a stolen casino chip.
11. Sounds and Visual Effects Are Designed to Keep You Awake
You have probably already noticed how many players are hypnotized by the screen of video poker or slot machines. This behaviour is caused by special animations, music, and sounds every game produces. The longer an individual stays at a machine, the more dollars they leave at a casino.
12. Multi-Line Slots Are Made to Show Losses as Wins
Multiple paylines can create a false impression that you are winning even if the number of winning lines is less than that of losing ones. Such wrong perception causes people to try more spins.
13. Teasing You With Incentives Only to Let You Lose More
Offers to double your deposits or give you some spins for free will not increase your odds, they are all designed to attract you and will take everything they have just given you back. These bonuses give you the feeling that your bankroll is huge. Every given bonus must be wagered and cannot be withdrawn.

14. "Hot" Slots Actually Do not Exist
The myth that slots can become "hot" after a certain number of spins is now totally debunked. Each new spin is absolutely random and has no relation to previous attempts. A software algorithm is unpredictable, and payouts happen at a preprogrammed rate.
Do not believe rumours, your chances are always the same.
15. Games Advertising Progressive Jackpots Pay Out Less
Big numbers make people think they can get a fortune. A huge jackpot works like a magnet, but the reality is that such machines payout even less often than ordinary ones. They take some money from each spin to feed the jackpot, thus decreasing the overall probability of winning.
Closing Words
The secrets that casinos keep do not seem complicated, and even an ordinary person can figure out what to undertake to avoid grave misfortune while partying at a casino. Play with pleasure and do not let casino lights dazzle you, with this knowledge, you can beat the house easily!