Table of Contents:
Reasons to Play Online Casino Games in Demo Mode
This Is Great for Newcomers Who Have No Gambling Experience
Play Anytime and Anywhere
A Great Way to Have Fun
Bonuses as an Excellent Alternative to Demo Mode
Takeaways
Reasons to Play Online Casino Games in Demo Mode
Perhaps the most important benefit of playing titles for free is that you'll be able to try them without spending any money whatsoever. You only need to open our great collection of slots, pick a game and click the Demo button to proceed with the game, no deposit is required.
Note that not all online casinos offer free titles to those who haven't yet opened their gaming account, but we are the best choice for you in this regard, as any game from our collection can be played at no cost. However, to give you a better idea of why operators offer free titles, here are five reasons why you should try them for free below.
This Is Great for Newcomers Who Have No Gambling Experience
Many people like the idea of playing free casino titles as it is the best way to learn about game features and gain experience without risking their cash. However, any player planning to switch to the real money game mode will want to try free slots to find out how they work. So, here are a few things you can learn about slots by playing them without investing a penny:
Game themes. Since slots have long been about more than just spinning the reels, developers offer different themes, creatively designed symbols, and a soundtrack that perfectly fits what's going on in the slot window to increase the entertainment value. By playing a game for free, you can assess whether a particular game visually appeals to you.
Payout frequency. Driven by the level of volatility, this parameter determines how often the symbols will make prize combinations. While you can estimate the winning potential of a particular title by its RTP, there is nothing better than playing a few rounds in free mode to see how stable the math model is before switching to the real money mode.
Bonus features. While Leon still offers titles with a gameplay reminiscent of old-fashioned 3-reel slots, modern feature-packed games are much more sophisticated in gameplay action. From special symbols like Wilds performing a substitute function to "Gamble" and awe-inspiring mini-games, there are plenty of extras you'll find in any given title. Choose the most played slots and check out their bonuses to avoid unexpected twists and turns.
Additional features. From the ability to spin the reels faster to the customizable Autoplay feature, there are plenty of extra features that can prove helpful, especially if you're here for lengthy play sessions. For instance, by selecting a title with an Autoplay feature, you'll save yourself the hassle of having to click the Spin button to start each new game round.
Betting range and winning potential. Although you can learn about it by reading a review of a particular slot, there is nothing better than looking at the paytable and trying out the controls to choose the wager size yourself, as the betting range of the same game can vary in different casinos. Also, knowing the game's max prize, you can judge whether or not it is achievable by playing the free title.
So, there are plenty of things to look out for when picking a slot, so we suggest that you don't neglect the free-play mode feature offered by the Leon casino.
Play Anytime and Anywhere
Another great thing about Leon's iGaming platform compared to a physical casino is that all our games are available 24/7. As for the all-beloved free slots, you can play them as much as you like, whereas should you wish to switch the real-money mode, your sessions will be limited based on your financial capabilities. So, our demo mode gives you enough time to decide whether a particular slot is an option that suits you.
A Great Way to Have Fun
Modern online slots, with their great visuals, a wide variety of extras and twists, as well as creative themes and clever plots, have already come very close to AAA PC games in terms of the gameplay action they offer. This means that they have a high entertainment value, which can be even more important than earning cash. Regardless of their skill level, many slot players opt for free titles to feel like they're in the world's gambling capital.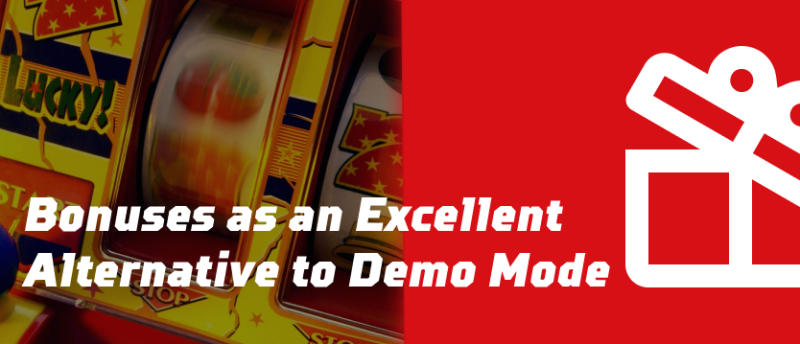 Bonuses as an Excellent Alternative to Demo Mode
Designed to expand the user base and encourage regular players, bonuses can be a great way to avoid high gambling costs. With our "no deposit" gift, you will be able to play online slots, enjoy the action and keep what you've won.
So, you'll have a bigger bankroll and more chances to win big. In addition, the Leon casino offers plenty of initiatives to keep you engaged, from extra cash and free spins to loyalty points and cashback.
Takeaways
Leon and some other online casinos offer the opportunity to play their slots for free, and this is a boon for new and experienced players alike. Start with a risk-free game mode to get familiar with all the features before spending real money. Alternatively, you can use bonuses that will not only help you avoid unnecessary gambling costs but also increase your winning chances.