Table of Contents:
Even More Fair and Protected Gaming Environment
Wider Cryptocurrency Acceptance
More Engaging Gaming Experiences
Improved eSports and Sports Betting Experience
Access to Gambling from Anywhere in the World
Summary
Even More Fair and Protected Gaming Environment
By choosing an iGaming platform, players entrust their deposits to it, so reliability and security are essential. That's why many casino operators go to great lengths to provide honest and transparent services to their platform users. Today, the online gambling industry faces many security issues — here are a few of the most important ones:
Leaks of users' personal and payment data as a result of hacker attacks.
The use of gambling for the purpose of laundering funds obtained by illegal or criminal means.
Gambling addiction, which saw some major worsening during the COVID-19 pandemic when people had to adhere to the rules of social distancing and some other restrictions.
The use of compromised game content for the purpose of instant gratification.
Over the past few years, many governments have concluded that the legalisation of gambling is the most effective way to combat illegal operators, and this legalisation trend will continue in 2022. Moreover, many operators now use more advanced KYC-based systems to prevent illegal and fraudulent activity, as well as provide enhanced responsible gambling tools. 
Wider Cryptocurrency Acceptance
Introduced to the world in 2009 as a brand-new form of money, cryptocurrency was initially undervalued and was a matter of interest only to geeks and fringe groups. Today, however, there are many online casinos accepting crypto as both a deposit and withdrawal payment option. Here are a few reasons why Bitcoin and some altcoins will become even more popular among online casino users in 2022:
The number of major global companies accepting cryptocurrency to pay for their goods and services is growing rapidly.
Many casino operators strive to provide as many payment methods as possible to their users in order to gain a competitive edge.
Cryptocurrency transactions are fast and much cheaper than those involving fiat money.
Digital money offers a degree of anonymity to casino users.
Finally, as large-scale blockchain-backed projects such as Metaverse and NFT gain momentum, crypto will become even more popular in the casino and gambling business.
More Engaging Gaming Experiences
Although the principles behind the iGaming industry have proven themselves over the years, some old-fashioned players still prefer land based gambling venues for a variety of reasons. While live casino games have brought the gaming experience closer to what B&M casinos offer, Virtual Reality has taken it to a whole new level. 
Until recently, there were only a handful of online platforms that offer VR gambling experience, but thanks to various "Metaverses", that number is expected to grow significantly in the near future. Truth be told, VR/AR at online casinos has been around for years. However, its full-scale implementation has so far been hindered by rather high costs of specialised equipment such as VR helmets.
Let alone the fact that one needs quite powerful hardware to use VR efficiently, so that it is a pleasant experience. However, it seems that the technology will become more and more affordable, which means that we are yet to see the rise of VR.
Improved eSports and Sports Betting Experience
While many gamblers prefer games of chance, others consider betting on sports and eSports to be more promising in terms of profits and engaging experiences. To broaden their user base, many operators offer platforms featuring both casino and betting sections. So, here are some of the most promising options available to players in 2022:
eSports betting. The rise of many competitive video games has shown that eSports betting is not just a temporary alternative to more traditional sports events. Cyberspots have come to stay, so this segment is sure to continue growing.
Social betting. As many bettors appreciate the social aspect of the gaming experience, operators are developing and adding new features such as group bets and the ability to discuss bets with other members of the community. 
Micro betting. To make sports betting more attractive even for inexperienced bettors, platforms offer more difficult-to-predict bets such as "number of goals per match", "will a player get a yellow card" and many other options. 
Moreover, as the world slowly returns to its normal state after the pandemic, more and more events will be covered by bookies, as there will be more of them coming.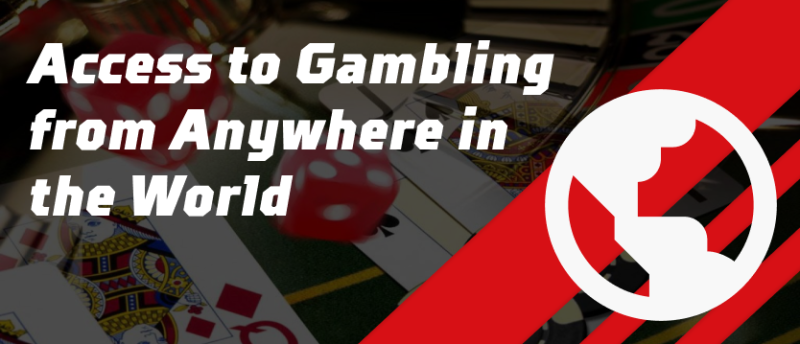 Access to Gambling from Anywhere in the World
Although many slot machines and table games have already been transferred to mobile devices, there is still a lot of room for improvement in mobile gambling. For example, casino operators will continue to improve their apps with new features such as battery saving, more user-friendly interfaces, easier title search, and localization.
Furthermore, the trend towards adaptive mobile websites is not going away. In the foreseeable future, we will see many legacy platforms update their interfaces to make their video game and live casino collections available to anyone who literally never parts with their smartphone. 
Summary
The year 2022 is here, and we've already seen many innovations that have proven themselves in action. However, there are many more features that casino players are to explore quite soon. That means there are plenty of positive changes ahead that'll improve your online gaming experience.
Stay tuned
and don't miss out on the freshest news!