Table of Contents:
Play the Right Games 
You Must Have a Strategy 
Begin With the Lowest Stakes
Control Yourself 
Look for Good Offers
Conclusion 
Play the Right Games 
If you play to win, and not just for fun, you need to choose games where you will have the best chance of winning. Slots won't work well for you, as you will still be losing money over the long run. In these games, you have very little control over the game, so you need to choose games where your skill plays a significant role.
 The best games to play when you have a bankroll of $100 are:
These are the games where your knowledge and strategy will earn you money. Luck can only set you back or speed up your progress, nothing more. 
When the casino advantage is less than one and a half per cent, it's much easier to cope with a losing streak and keep a confidence level constantly high. For some people, that's the main factor for quality gambling.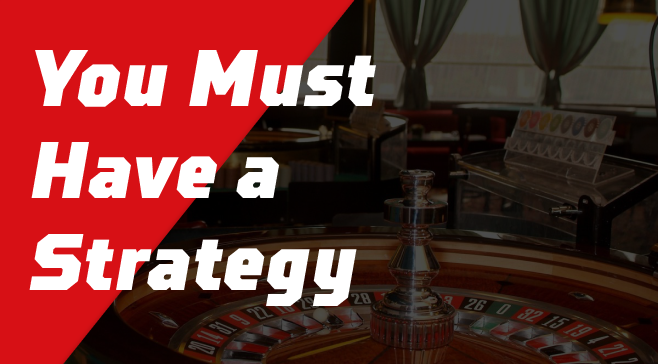 You Must Have a Strategy 
Playing with a strategy may not always be fun and exciting: you must always bet the same amount of money, be disciplined and show at least a good medium game level. But in this case, you have to choose whether you want to play for money or for fun. Always remember that steady wins will entertain you much more and better than constant mindless losses. 
You will have to be good at your games because a mindlessly chosen strategy from the Internet will not give you an advantage if you are not familiar with all the rules and peculiarities. Craps, blackjack and baccarat will be the easiest types of gambling games for a beginner, but poker and sports gambling can take a lifetime to perfect. So, pick the game you have enjoyed the most in a fairly long term and, with time and experience, expand your selection of games. 
To understand any strategy, start off with flat betting: you bet the same amount of money until you catch a winning streak. The betting unit size should be between 1% and 5% of your total bankroll. But keep in mind that flat betting is a weak strategy which is designed for beginners. 
Begin With the Lowest Stakes
Starting with a bankroll of $100, you should know that high stakes are out of your reach. Be patient, and when your bankroll management becomes perfect, and your budget multiplies several times over, you might think of increasing the stakes. Starting bets at the level of 1-2 USD are something you should look for. 
If you're a sports bettor, your bets may become highly dependent on the odds of the event you want to bet on, but you should still be extremely careful and avoid getting greedy. One way or another, the habit of betting the same amount highly likely won't do you any harm. 
If you've chosen poker as your main discipline, you shouldn't have a problem finding low-limit tables, especially if you play online poker.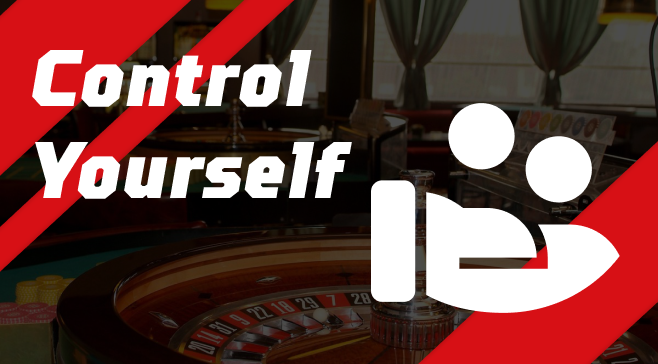 Control Yourself 
You must have seen professional poker players on television or the internet. These people seem to have no emotions at all: winning or losing hundreds of thousands of dollars doesn't bother them. For these players, money is just their working tool, and this is the ideal attitude towards gambling money that every player should learn. 
This is not an innate ability, or a character trait, as many people think. It is something that can be learnt, and there are fully working methods for doing so. Every player who takes gambling seriously is using the "stop loss and take profit" technique. 
These concepts are used not only in gambling but also in other spheres, such as trading. They are used to help one regulate emotions, make them take a timely rest and analyse the current situation. 
Stop-loss is a concept that implies stopping the game when something goes wrong. Players' main mistake is to keep playing when they are unlucky, and to quit when a winning streak begins. While the latter is more challenging to deal with, the stop loss technique is excellent for dealing with the first problem. 
You need to set an amount limit, at the loss of which you stop or completely end the game. Since losing streaks are very common in gambling, this principle will save you more money than you may imagine. 
Look for Good Offers
It's hard to find a casino these days that doesn't try to entice players with seemingly lucrative offers. Indeed, if you find a good bonus, it will be very useful for your bankroll. But you should not jump into every offer that appears so tempting at first glance. 
Always read the terms and conditions of such a bonus, and compare them to your schedule and abilities. Don't accept a bonus if you have to play twice as long to claim it. Don't take the bonus if it has to be wagered on slots, and your speciality is blackjack. You may suffer a serious loss once the bonus is wagered.
But don't assume that all bonuses are meant to rip you off, either. If you play poker, you'll have plenty of freeroll offers, and there are regular tournaments for table game players, too. You need to choose your bonuses wisely, and then you will only benefit from them. 
Conclusion 
We're not saying that gambling all day with a $100 bankroll is an easy task, but it is entertaining and it's a great challenge for you. In any case, the tips in this article will be of use for almost every gambler.