Table of Contents:
Income from Poker
Ways of Charging the Rake
Dead Drop
Pot Rake
Flat Fee
Time Collection
Tournament Rake
Rakeback
Concussion
Income from Poker
A lot of people perceive poker as much a game of chance as roulette or blackjack. However, this perception is fundamentally wrong.
Roulette is one of those casino games where one faces the dealer, and the player has no control over the spinning wheel whatsoever. Either way, any casino has a significant house edge, and it would be in the black in the end.
When you play poker, you are not playing against the casino, you are playing against other fellow players. In addition, luck in poker, although very important, is not the main factor. Instead, the capabilities and skills of a particular player make all the difference.
Every game of poker involves a rake: a special fee charged by a poker club or a casino. Most commonly, for casinos, it charges between three and five per cent of the size of the pot itself.
Rake is considered to be a significant way of earning money from poker players, both at brick and mortar casinos and online establishments. Despite its relatively small size, it plays a large part in a player's income, but this is something that most gamblers do not pay attention to.
Let's just say that if the rake is not present for some reason, many players who get 2-3 blinds per hundred hands could get twice as much.
Ways of Charging the Rake
The way players are charged such fees is fundamental and, for most, is one of the deciding factors when it comes to choosing online poker sites or online casinos. So let's dive a bit deeper into that below.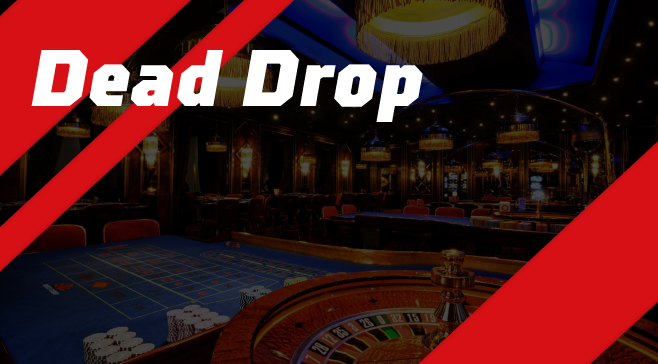 Dead Drop
Dead Drop is a fee type where each player gives a fixed percentage to the dealer prior to starting the game. This means that the rake is paid equally by all players, not just the winner of the hand.
Pot Rake
It is mainly used in cash games: at the end of a deal, the dealer takes a 5% to 10% rake from the pot.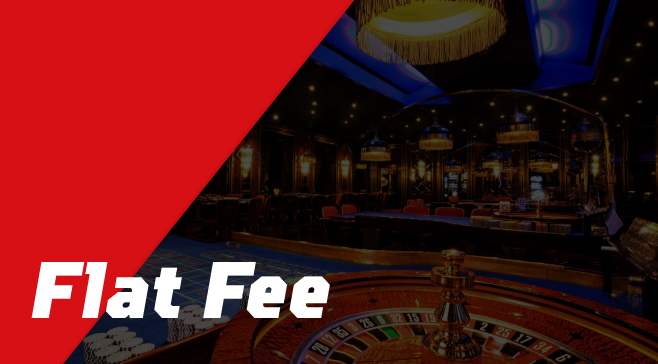 Flat Fee
In high stake games, you may find this kind of rake, where each pot is charged a set amount, regardless of the size of the bank.
Time Collection
There are some games where you pay an hourly fee. This means that no matter how big the pot or stakes are, you'll pay a previously scheduled fixed fee for the time played. 
Although each site has different rules and conditions for collecting the rake, the basic principles can be highlighted as follows:
"Microlimit" players usually pay the highest commission. The lower you play, the higher commission you pay. With micro-limits, the commission can be as high as 20%, making it almost impossible to make a profit in the long run.
High limit players pay the smallest commission in terms of percentage. In absolute numbers, this is more than players give with other limits, so it might seem like you're paying more, but actually, you're not.
A micro limit player needs to play with a win rate of up to 20b/100 hands, while a high limit player may just need a 3 to 5b/100 win rate to beat the rake and still be profitable. It is generally more profitable to play with higher limits in terms of the rake.
Tournament Rake
The organiser's commission is always included in the tournament buy-in. Typically the poker tournament buy-in is shown in two numbers. The first means a part of the buy-in that goes into the prize pool, and the second represents the organiser's commission, e.g. $200+$20.
Please, be aware that unscrupulous online poker rooms often hide the commission and show only the figure representing the buy-in. 
In that case, you may find the information about the commission in the tournament lobby, so read the description carefully before you register. Usually, the commission in tournaments is 10%, and sometimes it may be as high as 15%. Medium and high buy-in tournaments typically have lower fees.
Typically, the rake is higher for offline tournaments because they need to cover the costs, which include renting the venue, dealer fees, advertising, etc.
Occasionally, you may find a rake as high as 50%, but this high commission level is more often found in relatively cheap MTTs. The explanation for this is quite simple: the organisers spend the same resources to run cheap tournaments as they do for larger ones, but the first ones have significantly lower revenues than the second ones.
Rakeback
Rakeback is a method of returning a portion of the rake that has been taken out of the player's hand. Rakeback is used to make enormous profits for poker players, and for many, it was their primary source of income. You're unlikely to find a better offer at a casino these days than a 30% rakeback.
However, most of the time, you will only get 5-10% of the rakeback. Typically, the special rewards program of a poker room will allow you to increase that value. The more hands/tournaments you play, the higher your rakeback percentage will be in the end.
Though it is worth mentioning that loyalty programmes of many online rooms focus on casual players more and more these days. Therefore, higher rakeback can be more likely received by those who lose often and make regular deposits.
Concussion
As you have already figured out, the bottom line of this article is the fact that casinos make money on poker games, mainly with a rake. The rake is an essential part of any casino or poker room, and you should remember that casinos are not interested in your losses or wins: they are interested in the number of games played. So, seek out establishments with acceptable and fair rakeback percentages and enjoy a fair game at poker tables!
And, of course, never bet the maximum amount of your overall pot at once! Be extra careful about it!