Table of Contents:
The ABC of Poker
The Many Hands of Poker
1. Five of a Kind
2. Straight Flush
3. Four of a Kind
4. Full House
5. Flush
6. Straight
7. Three of a Kind
8. Two Pair
9. One Pair
10. High Card
Learn How to Bet Not to Play Bad
Some Say That Cards and Money Give Off the Same Fragrance
The ABC of Poker
There are many forms of poker, but all of them share the same principle — a player has to collect a set of five cards, called a hand.
The Many Hands of Poker
All existing hands are ranked, and ranks are used to decide who has won the pot (money wagered).

1. Five of a Kind

The highest-ranked hand, which is formed of five equally ranked cards. An example is 4♥4♦4♣4♠4. However, note that:
You have to use one or a few wild cards (the ones that substitute for any card) to form the set.
A♥A♦A♣A♠Jkr, or Aces, is possible when a joker is in the deck, and it also works as a bug (a limited specific wild card) that can substitute for a fifth missing ace.
Some rules let jokers, as well as other designated cards, act as any card.
The rank of each combination is determined by the rank of its cards. 
2. Straight Flush
This is the second-ranked hand, which shows the sequence of ranks of the same suit. An example is the set J♥10♥9♥8♥7♥. Things to memorise:
A flush like A*K*Q*J*10* (any suit is allowed), the highest hand possible, is called a royal flush.
A combination like 5*4*3*2*A* (of any suit) is known as a steel wheel.
Depending on the rules (high or low), an ace may substitute for either high (A♥K♥Q♥J♥10♥) or low (5♦4♦3♦2♦A♦) ranks.
The highest cards found in a set will rank a flush.
3. Four of a Kind
Sometimes called quads, this hand holds four cards of the same and a fifth card of different rank, nicknamed the kicker, — 7♣7♠7♦7♥J♥. Another combination — Q♠Q♥Q♣Q♦3♥ — is higher than 6♥6♦6♠6♣Q♥, but lower than Q♠Q♥Q♣Q♦4♥.
4. Full House
Three playing cards hold one rank, plus two others hold another identical rank. Another variant is a full boat. If you get this hand — 4♣4♠4♦6♣6♥ — you will say "full house with fours over sixes" or "fours full of sixes" or even "fours full". In this situation, 4♣4♠4♦ is the first rank and 6♣6♥ is the second.
5. Flush
You deal with five cards "wearing" the same suit but not forming a sequence. So, for example, Q♣10♣7♣6♣3♣ is a queen-high flush. As for the ranking, K♦J♦9♦6♦3♦ beats Q♣J♣7♣6♣3♣, which beats Q♣J♣6♣5♣3♣, etc.; card suits have no meaning here.
6. Straight
Rank order is consecutive, and suits are different. Say, it can be 7♠6♣5♠4♥3♥, which sounds like "seven-high straight". Variants:
Any straight, like A♣K♥Q♣J♦10♣, is called a Broadway straight.
Any five-high straight, such as 5♣4♣3♦2♦A♥, is called a baby strai
ght.
7. Three of a Kind
This includes combinations like 2♦2♠2♣Q♠6♥ etc. In poker terminology, this hand is also nicknamed trips or, oftentimes, a set.
8. Two Pair
The set contains a couple of cards of one rank, a couple of cards of any other rank, and the kicker (see above). The ranking: 9♦9♠2♠2♣K♣ beats 6♣6♠4♦4♥10♥, which beats 6♣6♠3♣3♦Q♠, which beats 6♠6♣3♣3♦J♠. Card suits do not count.
9. One Pair
It is the same as the hand described above but with only one couple.
10. High Card
A weak combination where suits are different and ranks do not match. It is also known as no pair or, unfortunately, nothing. The Highest-ranked card will set the value of the whole hand.
Learn How to Bet Not to Play Bad
Strictly speaking, poker gambling is all about betting. Here are some significant betting terms just to open the door to it:

Check. It is your option not to place a bet, which may be used if no one has made the first bet so far;
Open. If you choose to make a bet first;
Fold. After the first bet, you may discard your hand, thus losing the pot…;
Call …Or you may choose to match the highest of the already placed bets;
Rise. You may even decide to increase your bet;
Bluff. A bet you make while having a hand that is unlikely to win. The goal is to provoke a fold by your rivals whom you expect to hold much better hands;
Value Bet. In contrast to the previous move, this one is made if you have a strong hand and hope to be called by your counterparts with weaker ones; 
Cold Call. Here you call a rise during the first round, and it is also your very first action on it;
Overcall. You call a bet when others have already called;
Flat Call. If you call instead of rising while having good reasons to do so;
Slow Play. Despite having good cards, your attitude towards betting is passive, and you prefer flat calls. It is also a strategy, by the way;
Crying Call. If you decide to call on the final round with a hand far from being the best;
Hero Call. You are calling with a weak hand thinking your counterparts are bluffing;
Float. If you want to bluff in a later round, you call;
Showdown. When a few players remain after the final round of betting, they reveal their hands to determine who takes the money;
Blinds. The sort of forced bets to be made by bettors to the left of the button (a marker that shows the dealer's place). It's used just to get rid of gamblers with small stacks.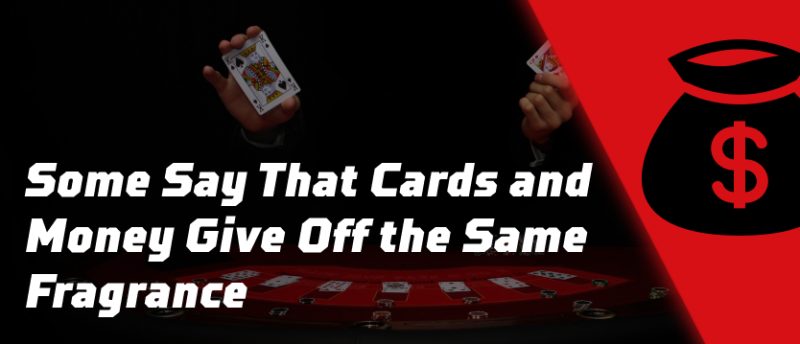 Some Say That Cards and Money Give Off the Same Fragrance

The list of poker names and definitions is long, and there are a lot of betting structures that regulate forced bets, limits, and caps (the permitted number of raises). In order to bet like a pro, you need to know them before sitting down at a table.

It's best to see poker as a sport, just like chess. Therefore, you need to show your intellectual advantage and use your strategic thinking to win and enjoy the process. Besides, you are lucky, as, on Leon, we have numerous poker variations ranging from traditional Hold 'em to some exclusive titles with more elaborate game rules.
Sign up today, get a pleasant welcome bonus and enjoy virtual poker online from the comfort of your home!