Things You Need to Know About Roulette
Roulette is without a doubt one of the most exciting table games on the planet. The aim of the game is to try to predict where exactly the ball will land.
At the start of each roulette round, players are asked to place their bets. As soon as the betting period is over, the croupier spins the wheel and drops the ball into this whirlwind of emotions.
Even though the rules are rather simple, you need to closely follow every roulette tip presented in this article to have a better chance of winning. 
Here is what you need to do:
Choose a chip of a certain denomination.
Place your stake.
All you have to do now is wait until the croupier starts the spinning and then throws the ball.
The ball will eventually land in a sector with a specific colour and number.
If you win, you are eligible for a prize, the size of which is determined by the paytable.
Some might say that you have a 50/50 chance of winning at roulette, but we want to assure you that things are just more complex than that.
And if you want to maximise your chances of winning, make sure to get acquainted with the chips, their denominations, as well as the types of bets. It's also important to take a look at the minimum bet limit before signing up on a casino's website. 
How to Become a Professional Roulette Player
There are certains steps you must always follow in order to be successful. These include the following:
Learn the rules of the game and the modern roulette betting systems.
Always keep an eye on your own gaming budget and play consciously.
Take into account the random factor when coming up with a betting strategy.
Try out any game in demo mode first.
Take advantage of bonuses and promotions whenever possible.
The serious advantage of virtual gambling is the availability of free roulette games, as well as great bonus offers from various gambling establishments.
While most bonus promotions only apply to slots, one can also find profitable table game bonuses from time to time.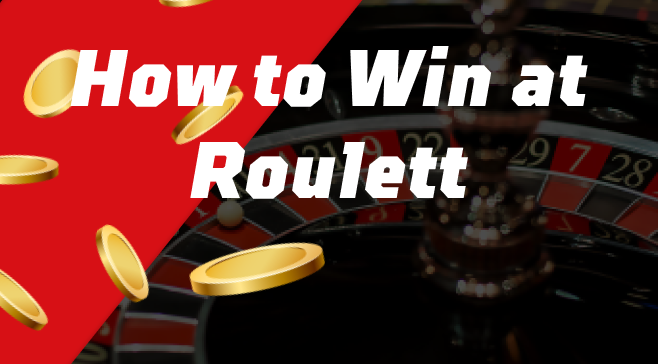 How to Win at Roulette
As with any game offered in a casino, be it an online resource or a traditional B&M casino, it is impossible to win consistently. This is mathematically determined.
The RTP (return to player) ratio of European roulette is 97.3%. This means that for every 100 euros wagered, the player, on average, will receive back a little more than 97 euros. 
So you really have to see gambling as a hobby, not as something that you can use to earn for a living. If Fortuna is on your side, you will have a chance to win a decent amount of cash from time to time. 
Roulette Rules and Odds
Any game of roulette is based on the same betting system with the number fields 0-36. This applies to all European variants and only differentiates in American roulette, where there is an additional double zero. As for French and English roulette, the only difference is the language.
Before devising a good roulette strategy, it is necessary to understand the different betting options. 
Every roulette player decides for oneself what risk they want to take. The exact win/loss ratio is 18:19 in European roulette and 18:20 in American roulette.
There are numerous things you can bet on, including odd or even numbers, number ranges like 1-18 and 19-36, red or black colours. In addition, there are betting options for a row, a dozen, six numbers, or even less, up to betting on just one number. The fewer fields you bet on at the same time, the higher the possible winnings (as well as the risk).
The Difference Between European and American Roulette Tables
While most players prefer the European variant, there is no doubt that American roulette is also quite popular among gamblers. If you have fond memories of Vegas, it's easy to understand why you might want to choose the latter instead.
However, should you pick European roulette, you will immediately notice its benefits. Say, unlike the American version, it only has one zero. Thus, it improves your chances of winning, so it's a much better choice.
Another option to consider is French roulette. It has slightly adjusted rules and betting options, as well as a bit higher RTP rate compared to the European version. However, French roulette isn't as easy to find.
The Most Successful Roulette Strategy 
Every professional player adheres to their own game tactics, and you can find countless strategies for roulette on the Internet.
Common tactics include the Paroli system, the Martingale system, the James Bond strategy, and various gun-and-run combinations. But beware, many of the highly touted recipes for success are complete nonsense. Therefore, you should first test every strategy in demo mode, no matter how promising it looks.
The Paroli system can be used most effectively whenever you get a winning streak. As soon as two rounds end with profit, the stakes must be increased until the first loss occurs. 
In combination with the "Gun-And-Run" method, it is generally over after four or a maximum of seven rounds and the player returns to the basic bet. 

The Best Roulette Bets
Still, you should definitely try out the French or European variant, since the house edge is half that of the American variant. 
Besides, this casino game features the so-called "Basket bet", which is pretty much the worst bet in the game, so it's best to avoid it. 
And many will say that it is important to steer clear of martingale-like strategies, where you have to double your bet after every unsuccessful one
Such strategies will reduce your statistical odds due to roulette's maximum bet limit and the limitations of your own cash compared to normal play.
Remember to exploit small design flaws when playing roulette. That way, the outcome of the game won't be entirely random.
Summing Up
Roulette is a simple, yet exciting game that provides you with a great opportunity to win a bunch of cash with a bit of luck. Thanks to its great popularity, this game can now be found at nearly every online casino, so don't miss your chance and give it a try.