Table of Contents:
Choose a Reputable Online Casino That Obeys Regulations
Give Preference to Safe and Secure Platforms
Pay Attention to the Terms and Conditions
Collect Winnings at the Right Moment
Plan Your Bankroll
Look Through Reviews
Choose a Reputable Online Casino That Obeys Regulations
Choosing a casino that works legally in accordance with acknowledged regulations is the first step to avoiding digital fraud of all sorts. A website with no licence is obviously not obligated to operate for your profit and neither is it motivated to render quality service. Checking a licence and registration is a good idea if you want to play with really guaranteed, not just promised, RTPs and winnings.
There are many jurisdictions where an operator may register itself, so doing some homework to figure out which is optimal for you may be needed. For a start, you can opt for a site that has a valid Curacao licence. It is one of the most trusted and widespread permits in the world of gambling, which obligates casinos to follow strict rules established by the authorities of Curacao.
In most cases, a regulated casino must comply with a responsible gambling policy, which is another plus of regulation because you can enjoy a set of flexible self-restriction tools. Both session time and the size of your bankroll are completely under your own control. Many platforms utilise software algorithms predicting at-risk players to prevent them from losing money excessively.
Before filling in any forms on the website, you should check:
Whether the site has a licence
Where it is registered
What exactly is regulated
If it follows responsible gambling principles
Availability of secure payment options
Remember to avoid shady sites — they are always after your money. Never sign up if you cannot make sure the site possesses a valid licence. Most casinos disclose all available regulatory information, which can usually be found in a dedicated website section.
Give Preference to Safe and Secure Platforms
To utilise all these revolutionising opportunities offered by web gambling in the 21st century, a player has to register on a corresponding internet platform. They need to provide some personal information in order to deposit as well as to withdraw funds. Without linking the user's banking account to the platform, they will technically not be able to enjoy the thrill of games of chance.  
It is critical to know a few precautions that should be taken by everyone concerned about their being safe when gambling online. Below is a checklist intended to help make sure your protection against cyber attackers and other major threats is sufficient:
Only use encrypted access protected with the power of modern SSL technology offered on HTTPS sites.
Create a long and strong password. Remember to make up a new password for every new account.
Make use of multi-factor authentication, which verifies your identity by sending codes to your email boxes, phones or offers other options like fingerprints or even secret questions.
Avoid saving logins, passwords, or other info, which may compromise you on shared computers.
Do not gamble in restaurants and similar places via public wireless networks like Wi-Fi.
These simple rules protect in most cases and guarantee that the user's credit card number or any other financial details cannot be stolen. Constantly remember that visiting suspicious sites or the ones working without encryption jeopardises your personal security.
Pay Attention to the Terms and Conditions
It is a routine and time-consuming boring task, but for the sake of your welfare, you should get used to checking agreements. In many cases, as soon as you have finished registration, the agreement, sometimes headed "The Terms and Conditions", comes into force. Make sure to go through it before signing up and do not forget, please, to read the fine print — oftentimes traps are hidden inside it (the devil's in the detail).
Every online service tries to attract customers with its own incentives. It is important to explore all the restrictions as well as wagering requirements coming with each such bonus. If you are unaware of the agreement, the casino might take advantage of you.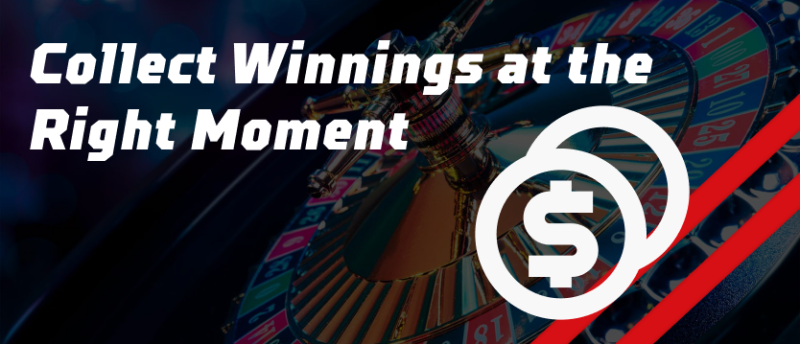 Collect Winnings at the Right Moment
The purpose of playing online is not only to entertain yourself thrillingly but also to win as much money as possible, right? And, of course, everybody wants their money to be safe from stealing. A number-one way to prevent your gains from suddenly disappearing is surely not to keep them all on your account for a long time.
Withdraw the gains as soon as the limits set by the operator allow it. Just leave a certain amount so you can still gamble, but do not keep all the money on your casino account. Prefer a secure payment method since there is always a certain percentage of probability that you will become a victim of a computer hacker.
Plan Your Bankroll
Planning your gambling budget is also a way to stay safe when playing. Simply set your money limits before you begin having fun, and play without the fear of going broke. Think of gambling as a form of entertainment where winnings are just a lucky bonus. Do not expect it to solve your financial problems.
Forget about borrowing money with the purpose of gambling and only wager sums your pocket can afford. Also, never spend the money set aside for vital matters like a holiday, mortgage payments, health and utility bills.
Look Through Reviews
In the era you are in today, everything a human being searches for is highly likely to have some sort of online presence, be it a service or commodity. Before making purchases, you certainly run through multiple reviews about the desired goods and see what others have to say regarding the product.
Reading available opinions is a great move and a good chance to appear at the right place. Find time to go through the online analysis and surveys to understand what is going on in the gambling world. Look at what customers express about their experience with different casinos, what complaints they have etc.
Stick to the rules and advice described above and you will never get scammed! Remember, forewarned is forearmed.