Table of Contents:
Dispersion 
Bankroll Management
Alcohol 
Bonuses
Consider a Maximum Bet
Conclusion
Dispersion 
The variance indicates the volatility of a slot machine. Volatility should not be messed up with the so-called "returns to players" percentage.
There is nothing complicated about this concept: the higher the dispersion, the rarer yet bigger winnings will be. 
Some sites recommend playing slot games with high volatility, while the others suggest turning to the ones with low volatility, so there's no shared vision on the matter, so to speak. But as for us, we recommend choosing the level of volatility you feel most comfortable with. 
If you are annoyed with slot machines that give you a win too seldom, then you should not try to play slot machines that have a high volatility level. Slots with medium and low variance might just be a better choice for you. They will regularly give you small to medium winnings, and over the long term, the total return will still be more or less the same. 
But, if you're ready to wait for big winnings, keep in mind that the higher the slot's variance, the bigger the future reward will be. Yet this is only possible if you play a slot machine that has a high volatility level, which includes all jackpot slots.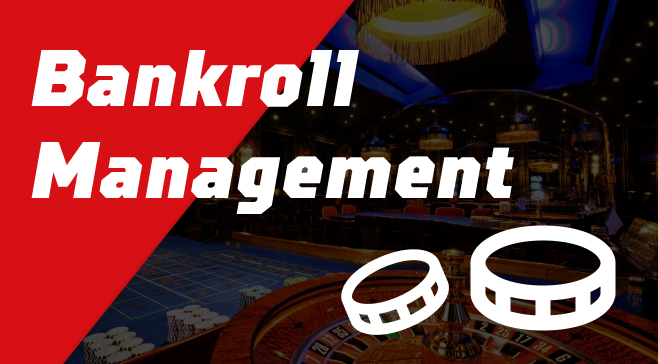 Bankroll Management
Another reason why you always lose at the casino could be that you spend too much time at the casino games and don't quit at the right time. Experienced players understand that time is a key to a successful session and always know when to quit. To do this, they are setting their own win/loss limits.
Once you have settled your stop-loss amount, stick to this rule, as it will help you save a lot of money. You do not have to keep playing hard to get lucky because you risk losing a big sum on a bad day. You can also set yourself a stop-loss amount for one day instead of just one game, but that's up to you.
"Take-profit" is the opposite of "stop-loss", and it means that at the beginning of the game, you specify the desired amount of winnings, after receiving which you stop playing slot machines and end the current session. 
If you can't decide for yourself how big your winnings should be before you stop, we recommend setting a minimum of around 30% of your initial amount, if more comes out, that's a great result. 
Always remember that after a streak of disappointing losses, most players always try to double or even triple their bets hoping to win a big sum, which often leads to them losing everything. As mentioned earlier, picking a time to play and knowing when to quit is the surest way to recover from losses.
A very effective way to protect yourself from the shocks of losing is to assign yourself a gambling bankroll. Having a bankroll means that you will never gamble on money that is not intended for gambling.
This way, you can always go home after a bad day and develop a strategy with a clear mind. For profitable gambling, you should have a bankroll that is at least 500 times bigger than your average bet.
We recommend the following rule: you should not risk more than 10% of your bankroll in a single session, and preferably even less, as it will give you the opportunity to extend your playing time considerably. 
Alcohol 
Almost all land-based casinos will offer you a free drink. If you come into a casino just to relax, there is nothing wrong with that, but alcohol will make you lose more money than usual in any case. Any alcohol makes you a little more groggy and increases the casino's house edge. 
Bonuses 
In order to win more, use a variety of promotions, bonuses or free spins. Don't forget about cashback: this is a special form of reward that many online casinos offer today. In most cases, you get back a certain part of your bet if you don't win anything.
Besides, always check the terms and conditions of the bonus you want to activate. Often you may encounter a situation some call "losses disguised as wins". This means that you lose more money wagering the bonus than what you will eventually get from it. 
In addition, a lot of online casinos offer comp points: these are game points that can be redeemed for cash, and they can significantly increase the income of all your games over the long term. For example, for every $3 you place on the online slot machine, you earn 1 point, and 100 points can be redeemed into $1. That is, for every $300 you bet, you will get $1, and that is a much larger amount than you might think at first glance: in the long term, it will be a great addition to your bankroll.  
Consider a Maximum Bet
Higher bets can open additional slot machine features or gradually increase the payout odds on individual paylines. Each slot has a detailed payout table, which is definitely worth reading. There you can find out which symbols are important and what you need to hit the jackpot. 
In most jackpot slots, jackpots are only available to players who have placed the maximum bet. In this case, it is always best to bet the maximum. Otherwise, you only increase the jackpot for the player who comes after you. If your bankroll does not allow you to bet the maximum on a jackpot machine, it is better not to play it at all. 
Conclusion
Now you know what you need to do to stop losing all the time. Keep in mind the basic principles from this article, and over time you will notice a big change in your game and your winnings. When you gamble successfully and intelligently, you will forget the question, "why do I always lose at slots?".