It seems to people who are not into eSports that eSports players are just guys and girls who play computer games for hours and get a lot of money for it. Esportsman still have to play for hours, and if they win a tournament, they get a lot of money, but this is just the tip of the iceberg. Although the training of esports athletes differs in many ways from classical sports disciplines, many teams pay great attention to the physical and psychological condition of their athletes. 
And, of course, the growth of professionalism in the approach to training athletes, the spectacle of the discipline and the variety of tournaments also attract bookmakers and allows eSports to rapidly gain popularity among those who are interested in sports betting.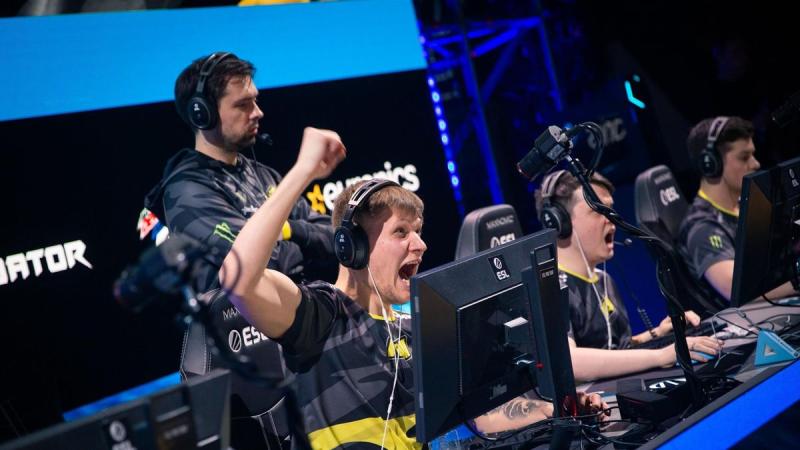 How is an esports team formed?
First of all, interested parties are looking for investors (which are often bookmakers). The team includes not only the athletes themselves, but also coaches, psychologists, massage therapists, doctors and technical specialists.
Like ordinary athletes, esportsmen have camps called boot camps: organized training trips where the team does everything together: lives, trains, and exercises to maintain health. Players learn to interact with each other and maintain discipline and get used to the rest of the team. Such fees last up to 2 weeks.

How is the day of an esportsman going?
Much depends on whether there is a game on a particular day. It happens that the match is scheduled for late or at night, in which case the team members wake up closer to noon. But if the game is early or there is no match that day, then, as a rule, the rise is announced around 9 am.
In the morning - necessarily physical activity and a healthy balanced breakfast after exercise.
Then the first workout begins. It may consist of warming up in singles, reviewing old matches and analyzing mistakes, and drawing up team strategies.
After training - lunch and an easy walk. At about 4-5 pm, the second training session begins, where invented strategies and ideas are tested, fights with other teams are held. The training ends with a discussion of mistakes, observations and analysis of the comments from the coach.
Before going to bed - again a walk or some kind of joint activity such as a board game or watching a movie.
Is it difficult to get into an esports team? Skill, rating and ability to interact with the team are the main things coaches look at. Places in the teams, of course, go to the best: all according to the sports principle.

Esports betting: where does the popularity come from?
Firstly, bookmakers often become investors or sponsors for eSports teams.
Secondly, there are interesting opportunities for betting in certain games: not only classic bets on the outcome of the match, but also on some events related to the game scenario.
Thirdly, the popularity and accessibility of the games themselves for ordinary users makes them closer to e-sports - since they play themselves, they also understand how the match is played, what strategies are used. With football, for example, everything is not so simple: among the fans, hardly anyone plays it regularly, even at an amateur level.
Betting on Dota2 or CS:GO? How to choose? 
If you are at least a little fond of computer games, then you have probably heard about such giants of the industry as, for example, Dota 2 or CS:GO. Leon has open betting lines for both of these games, as well as Rainbow Six, Call of Duty, Starcraft 2, League of Legends and several other games that are easy to find in our esports section.
And in order not to miss important matches, tournaments and free bets for key sports events, we recommend subscribing to our Instagram.